Solar Panels in Saskatchewan
Saskatchewan is recently listed as the country's # 12 province for building a solar power system but ranks as the best province for levels of sunlight. To reduce its power usage, Saskatchewan encourages its citizens to use solar. 
The supply is limited, while the province experiences clean generation from hydropower plants. As needs expand across the province, costly improvements and a new generation will be needed. Saskatchewan Utilities needs consumers to decrease energy usage and finds solar self-generation a key to their future. Solar installations, whether on a residential roof, on land installed on an acreage, or industrial roofs, generate energy for their owners at costs similar to the purchase of electricity now.
As part of their Net Metering scheme, it can be exported back to your Saskatchewan Utility for a refund if the electricity is not used during the day. The consumer then uses this credit against power used at night, or during the winter.
Saskatchewan is one of the best locations for solar potential on Earth (better than Sydney, Australia) and Saskatchewan's electricity rate is also one of the highest in Canada. With solar being cheaper and better than ever before, the time to go solar has never been better.
In one year, farms and companies will write off 100 per cent of the cost of the solar system.
The solar installation will increase the value of your property by up to 5 per cent.
Solar panels come with a warranty of 25 years and are built to withstand significant hail.
The price of electricity increases by almost 5 per cent every year, so now lock in your prices.
Solar Power in Saskatchewan 
If we are so lucky to be working on a project with you, we are committed to giving you our very best. We pride ourselves as your local solar company in Saskatchewan on achieving the best in customer satisfaction. Until you are happy, we won't leave.
Residential Solar Panels in Saskatchewan
Years of benefits will start with little or no upfront costs by Kelln Solar. We will make your investments in energy reasonable and straightforward for your home. Every step of the way, we'll be at your service.
Agriculture
Discover the benefits that your farm has. Lock in your energy costs, and as utility rates grow, give yourself peace of mind. For farmers in Saskatchewan, with green energy such as solar panels, solar companies like Kelln Solar help secure the future of your farm.
Commercial
Why rent your energy? With Kelln Solar, you own it. From the day your solar panels are installed, a funded solar system can give savings. For small businesses in Saskatchewan, by installing commercial solar panels, solar companies such as Kelln Solar are your partner in reducing overhead electricity.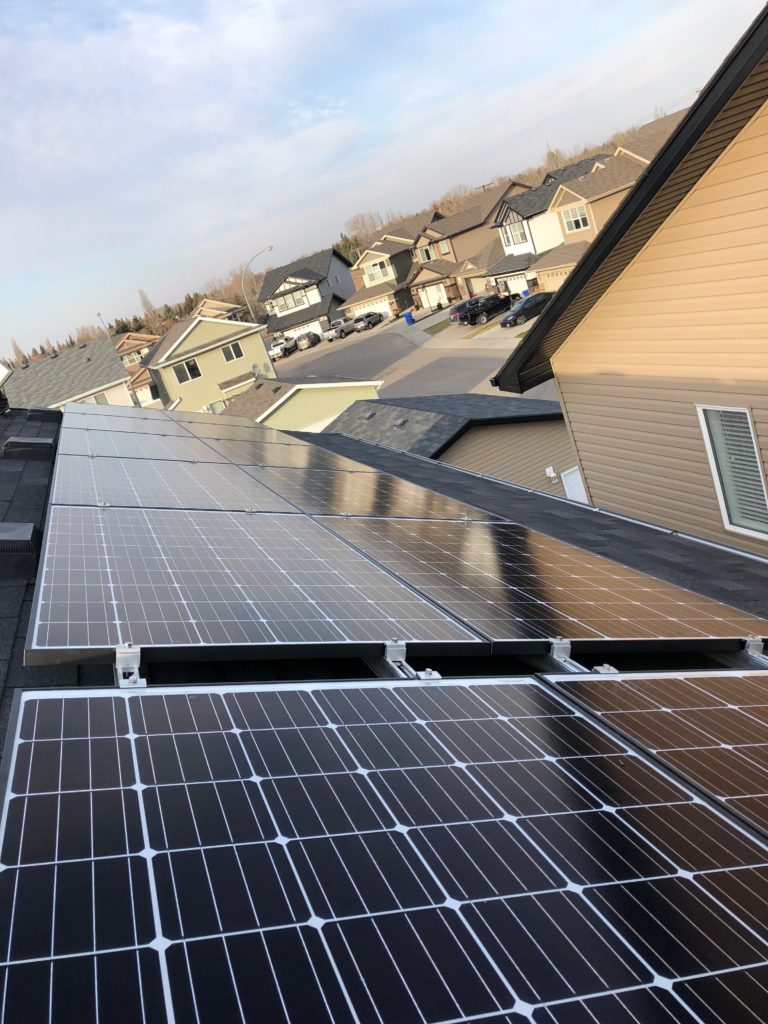 Interested in Purchasing Solar Panels in Saskatchewan?
If you are interested in solar panels in Saskatchewan, Canada for your house, farm or company and want to learn more about how to turn to sustainable power, then Kelln Solar is here to guide. At the top of this page, fill in the non-binding form (Contact Form) and we will get back to you shortly. Our service is quick and free of obligation!